Officer Clemmons: A Memoir
The intimate debut memoir by the man known to the world as Mister Rogers' Neighborhood's Officer Clemmons, who made history as the first African American actor to have a recurring role on a children's television program.
On Sale May 5, 2020 • ISBN 9781948226707 • Published by Catapult
Officer Clemmons: A Memoir details the incredible life story of François Clemmons, beginning with his early years in Alabama and Ohio, marked by family trauma and loss, through his studies as a music major at Oberlin College, where Clemmons began to investigate and embrace his homosexuality, to a chance encounter with Fred Rogers that changed the whole course of both men's lives, leading to a deep, spiritual friendship and mentorship spanning nearly forty years.
When he earned the role as Officer Clemmons on the award-winning television series Mister Rogers' Neighborhood, Clemmons made history as the first African American actor to have a recurring role on a children's program. A new, wide world opened for Clemmons—but one that also required him to make painful personal choices and sacrifices.
From New York to Russia, Berlin to California, Clemmons has performed for audiences around the world and remains a beloved figure. Evocative and intimate, and buoyed by its author's own vivacious, inimitable energy, Officer Clemmons chronicles a historical and enlightening life and career of a man who has brought joy to millions of adults and children, across generations and borders.
Dr. François S. Clemmons received a bachelor of music degree from Oberlin College and a master of fine arts from Carnegie Mellon University. He also received an honorary doctor of arts degree from Middlebury College. In 1973, he won a Grammy Award for a recording of Porgy and Bess; in 1986, he founded and directed the Harlem Spiritual Ensemble; and from 1997 until his retirement in 2013, Clemmons was the Alexander Twilight Artist in Residence and director of the Martin Luther King Spiritual Choir at Middlebury College in Vermont, where he currently resides.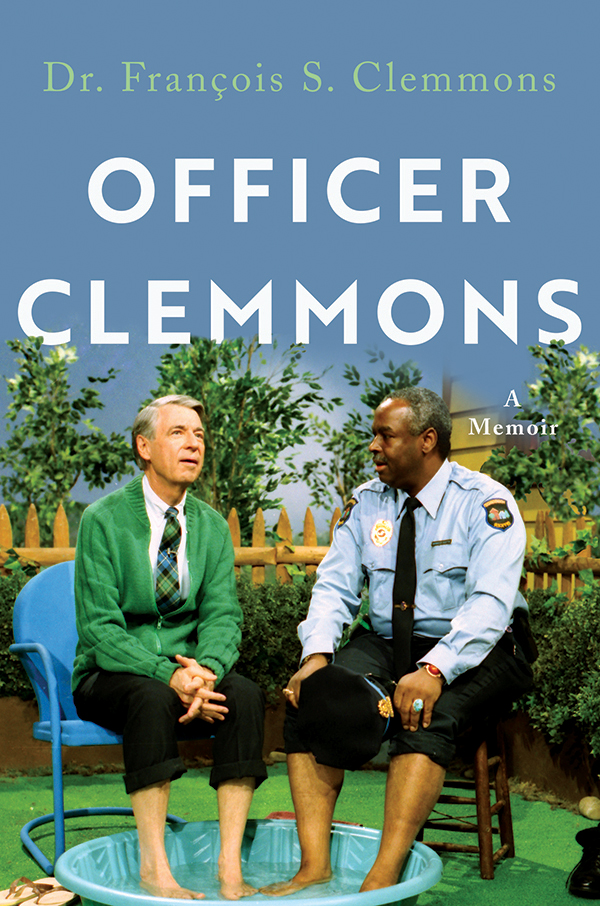 Note to Self: Inspiring Words from Inspiring People
In this New York Times bestseller, Gayle King collects her favorite inspiring letters from the popular CBS This Morning segment Note to Self, in which twenty-first century luminaries pen advice and encouragement to the young people they once were.
What do Congressman John Lewis, Dr. Ruth, and Kermit the Frog wish they could tell their younger selves? What about a gay NFL player or the most successful female race car driver?

In Note to Self, CBS This Morning cohost Gayle King shares some of the most memorable letters from the broadcast's popular segment of the same name. With essays from such varied figures as Oprah, Vice President Joe Biden, Chelsea Handler, and Maya Angelou—as well as poignant words from a Newtown father and a military widow—Note to Self is a moving reflection on the joys and challenges of growing up and a perfect gift for any occasion.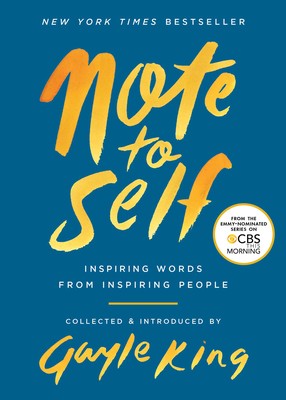 The Saga of Little ButterCup & the Majic Cane
Stay tuned for the imminent publication of the original children's picture book series as told by Ol' Mos the Majic Cane to Little ButterCup along the banks of Crab Creek. It features the valiant warrior Adeyemi Shofala whose only weapon against the Mighty Lion King Kimba, Ruler of HoneyGrove Jungle, is his gift of song. Along the way he encounters all manner of challenging adventures, including a raging Nubian Goddess, a never-before-heard-of animal choir led by the Lion King's vegetarian-son, a Ferocious Alligator King, and Gun-totin' Poachers. How he survives all of this takes more than physical strength and everyday courage. He will have to employ his stunning musical savvy, as well as his divinely-inspired diplomatic skills. Adeyemi challenges all of us to be the very best that we can be if we are to fulfill our life's potential.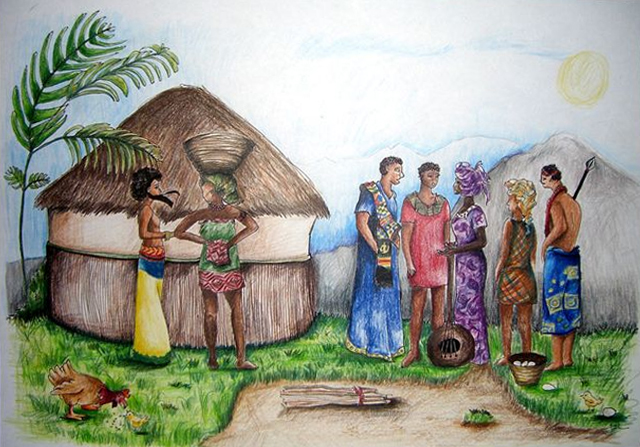 Songs for Today: American Negro Spirituals
Songs For Today is a collection of traditional American Negro Spirituals that are suitable for solo voice or church choir, created for the world-famous Harlem Spiritual Ensemble. The arrangements can be sung either a capella or with accompaniment. These are slave songs of the American folk tradition. Improvisation is the soul of this tradition: do not hesitate to try different couplings, different keys, sections with or without the piano.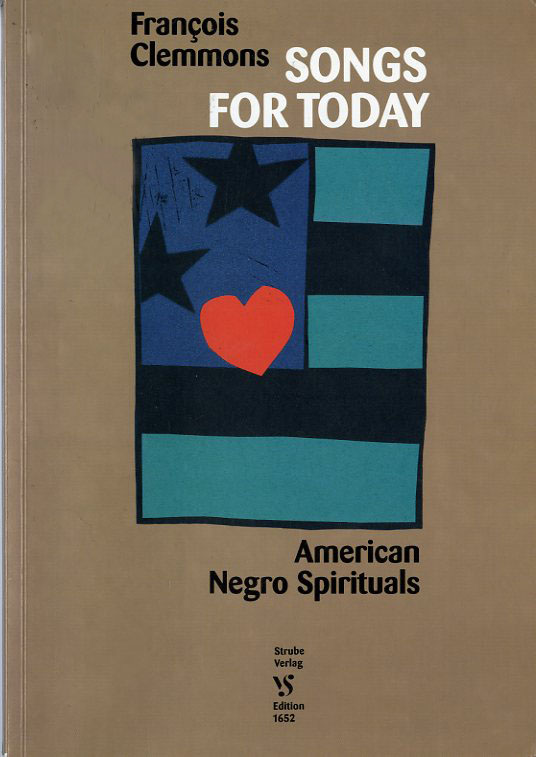 Changed My Name
Included in collection: 1. If He Changed My Name 2. The Auction 3. The Good Ol Righteous Way 4. Harriet Tubman 5. The Runaway 6. The Old Ship Of Zion
ARRANGED BY LINDA TWINE
Comissioned By and Dedicated to: Dr. François S. Clemmons & The Harlem Spiritual Ensemble. Published by Hinshaw, 1997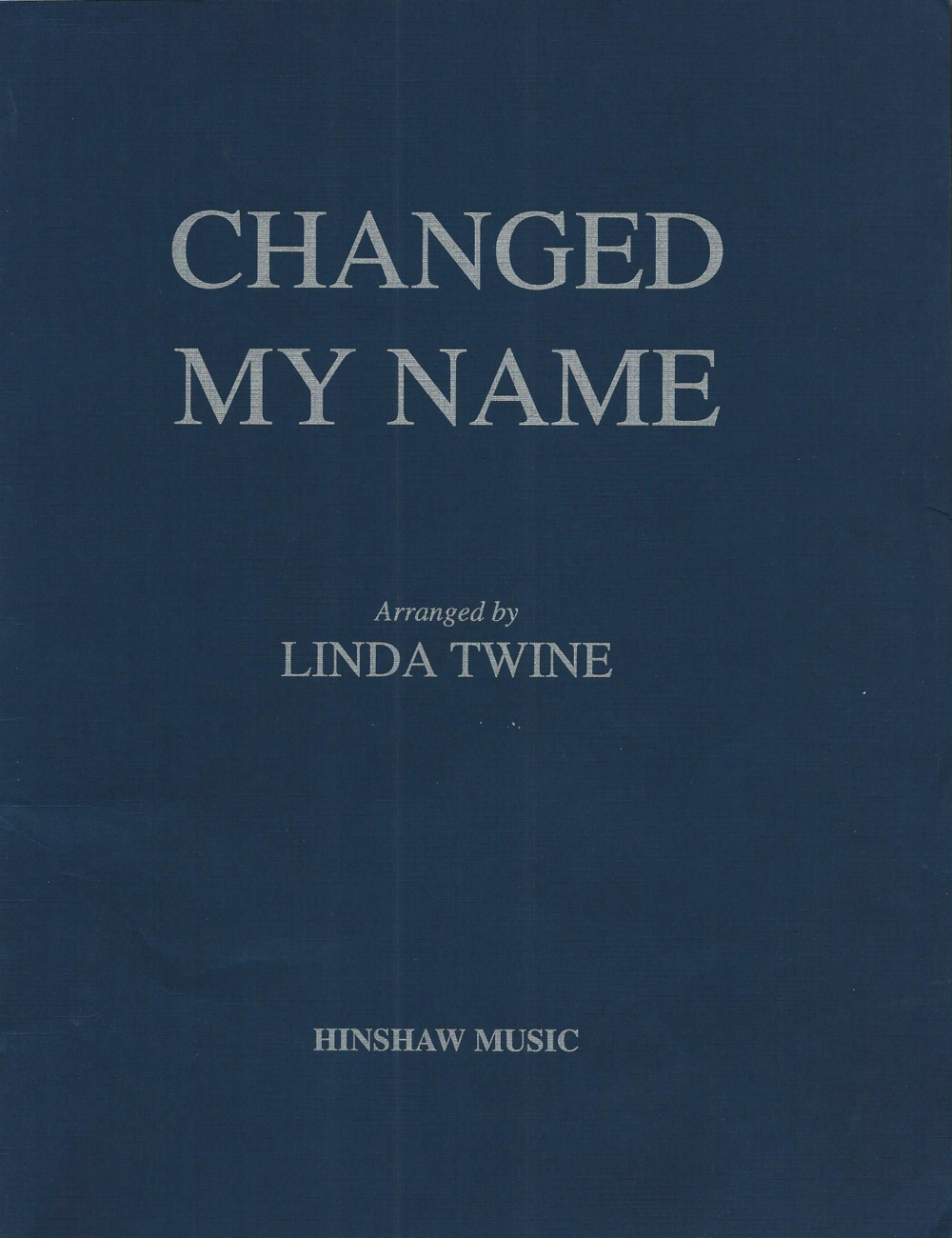 An Index to African-American Spirituals for the Solo Voice
Spirituals were an intrinsic part of the African-American plantation life and were sung at all important occasions and events. This volume is an index of spirituals and should be an important research tool for scholars and students of African-American history and music.
COMPILED BY KATHLEEN A. ABROMEIT
FOREWORD BY DR. FRANÇOIS S. CLEMMONS